About BBDC
Get to know us more
Bukit Batok Driving Centre is a leading driving centre in Singapore.  We offer comprehensive and systematic driving and riding courses to individuals and qualified drivers. We also provide defensive driving and riding programmes for local organisations as well as conduct courses overseas such as China, Vietnam, Hungary, Malaysia and Philippines.  As part of our social contributions, we provide road safety talks and demonstrations to kindergartens, schools and community. Founded in 1990, we continue to provide effective and complete safe driving knowledge through the use of technology in our training programmes.
Vision
We strive to be the best choice driving centre in Singapore.
Mission
We provide high quality training and a pleasant learning experience in safe driving education through our team of dedicated staff.
Core Values
Respect
Teamwork
Professionalism
Customer Focus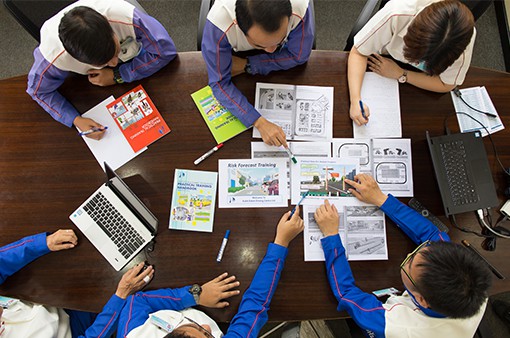 Our Methodology
Backed by experts from Japan since 1990, we developed step-by-step training manuals based on Singapore traffic regulations and traffic conditions. We constantly update our contents to keep up with the latest changes in traffic regulations and adopt new technology to enable learners to experience on various dangerous road situations in a safe environment. Our system ensures that all learners undergo systematic training and all syllabus are covered. Our aim is to make driving lessons effective and beneficial to our learners life-long.
Professional Instructors
Ensuring that all our professional instructors have the capabilities to provide excellent coaching to our learners, our instructors undergo yearly skill evaluation on driving, riding and motoring theory to keep their skills and knowledge up-to-date. With our instructor's excellent guidance, our learners are imparted with safety driving knowledge and instilled with positive values to be a socially responsible driver on the road.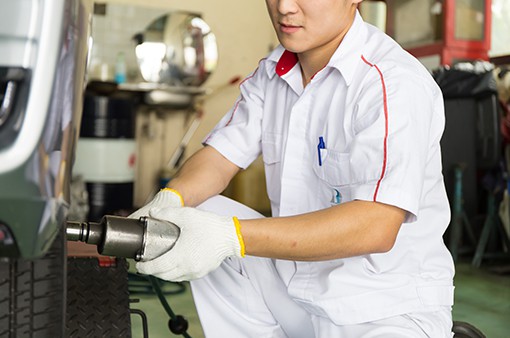 Our Vehicles
Our skilful mechanics carefully inspect and service all motorcars and motorcycles for training use to prevent breakdowns during practical lessons. Besides paying close attention to the mechanism of the vehicles, we also check that the interior and exterior of our vehicles are clean and well taken care of, further establishing a comfortable and safe learning environment for our learners.
Our Service
At Bukit Batok Driving Centre, we strive to put our customers first. We aim to provide our best service and a pleasant learning experience for our customers.