Road Safety Events
Social Contributions
Bukit Batok Driving Centre had organised BBDC Ride Safe for 5 consecutive years from 2007 to 2011 and we continue to support road safety events organised by the Singapore Road Safety Council and Traffic Police by taking part in numerous demonstrations and talks highlighting on the importance of safe riding and driving.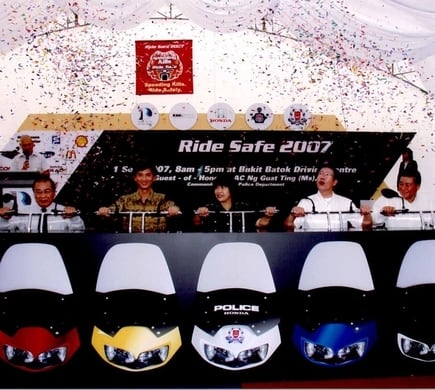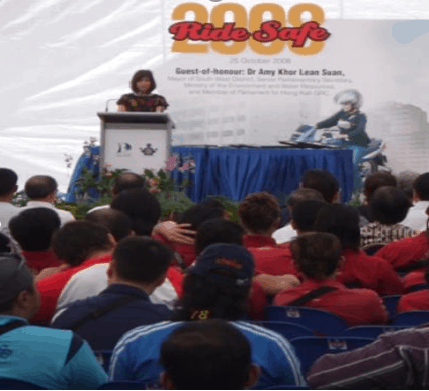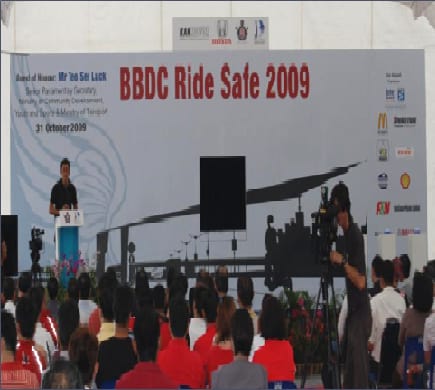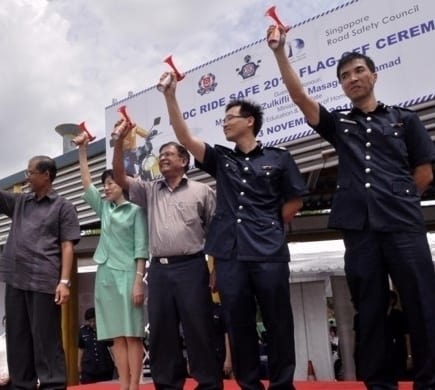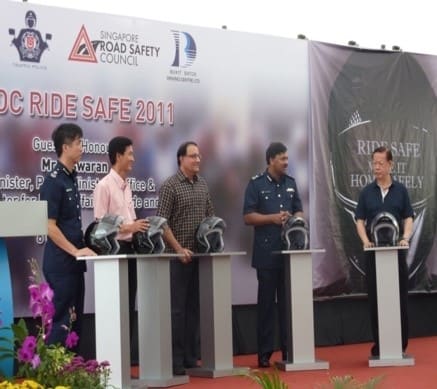 The events aim to achieve greater awareness towards safe motorcycling by inculcating ride safe through defensive riding, providing training and wearing of safety gears while riding which aided in minimising injuries.
Highlights included :
Road Safety Talk on 'Risks Surrounding Motorcyclists'
Stations for Skill and Knowledge Training
Indoor and outdoor activities lasting up to 15 minutes each
'Wear Safe & Ride' activities on stage
Case studies on road accidents were screened as it provided a different perspective to the riders on how accidents occurred and how to prevent accidents from happening.
This station explained the importance of 'Dos' & 'Don'ts' of pillion riding, e.g. incorrect riding posture and poor coordination created additional burden to the rider, causing them to be distracted.  Riders required full concentration when riding on the roads so as to react to the changing traffic situation.  Moreover, safe riding tips when riding with pillion were demonstrated and shared by our BBDC instructors.
Riders were taught how to comprehend the different characteristics of motorcycle braking systems, which aided in allowing riders to be more aware of the pros and cons of the front and rear braking capability.  The use of various braking methods and how effective the combination of front and rear braking can in fact reduce the stopping distance were shown during the demonstration.  Through this station, riders were taught how to make better judgment and to apply effective braking to prevent self-skidding.
Blind Spots:
It is important for riders to be aware of them being in the blind spots of other road users, especially of larger vehicles.  This station displayed various types of vehicles providing information on the risks and preventive measures when being in other vehicle's blind spot.